SPINNING CIRCLE OR APP SLOW TO RESPOND
OR SLOW TO NAVIGATE
Over time your device may fill with cache -

follow the picture below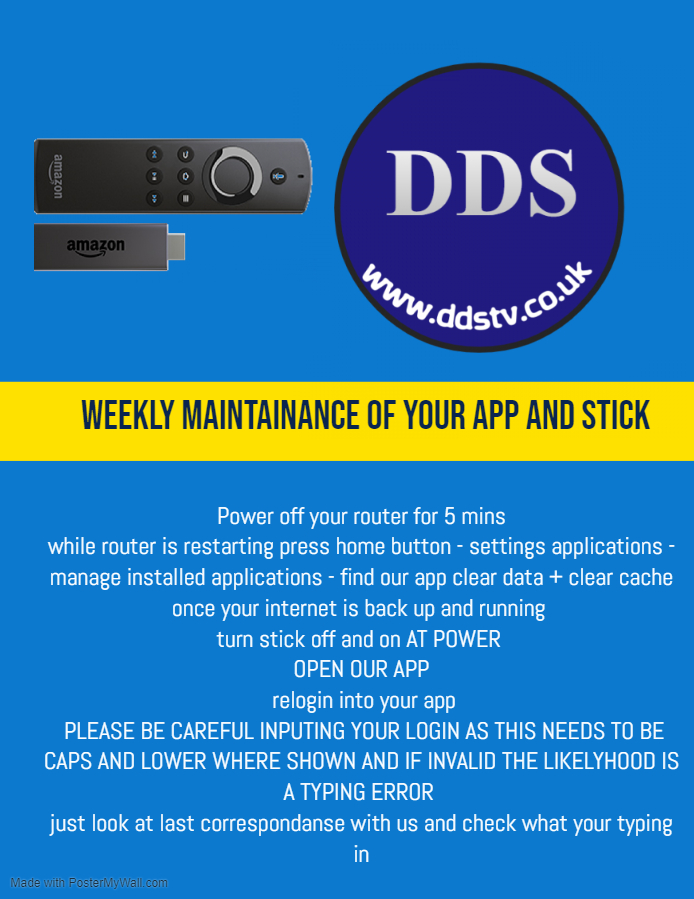 INVALID USERNAME PASSWORD
please check what you have entered and use upper and lower case where needed.
it may be small L or captital i try both combinations
if you think your app has expired this may also be the reason.
SOUND OUT OF SYNC 4K STICK
HOME button on f stick remote
settings
display and sound
audio
change from BEST AVAILABLE AND SELECT "STEREO"
always try a router restart at the plug once your router has internet on it again
restart your stick device at the power also
this will give you the best connection from your home at that time.
if this fails please check our freeze section on the site as alot of time down to wifi.